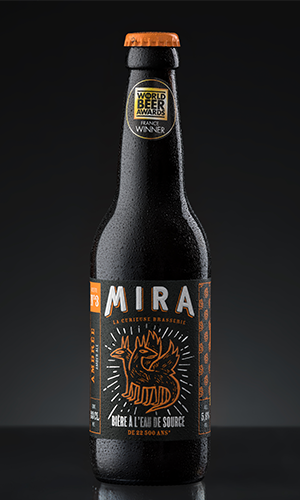 Taste:
A finely spiced amber ale balanced by its caramel and cooked fruit notes.
Mouthfeel :
We oscillate between the spicy flavors of coriander and the subtly sweet flavors that give it a very gourmet mellowness to the taste.
Goes well with:
Pork and offal, especially with foie gras. On the sweet side, desserts with caramelized flavors.
BRAND

MIRA

COUNTRY

France

STYLE

Amber

COLOR

Amber ale

POURING

High

ALCOHOL

5,6%

POURING

Draught beer