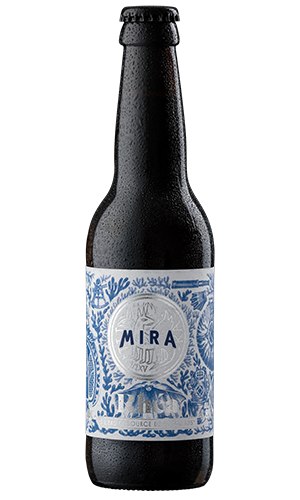 Taste:
Rhea is a beer whose citrus notes give it its uniqueness.
Mouthfeel:
The lemon peels and sansho berries that grace it give this beer a great freshness in the mouth as well as very subtle bitter flavors. A good alternative to the classic white or rosé wine.
Goes well with :
Seafood: fish, oysters and shellfish.
BRAND

MIRA

COUNTRY

France

STYLE

Extra pale ale

COLOR

Blond

POURING

High

ALCOHOL

4,8%

POURING

Bottle