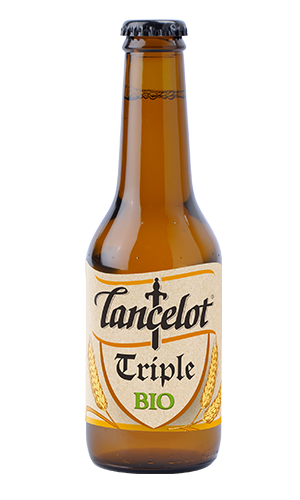 Blonde with slightly orange reflections.
Complex first notes of floral aromas (then lychee and white fruit aromas (peach & white grape). The slightly roasted malt aromas are gradually released Finally, slightly grassy notes are revealed.
Fruity red fruit aromas predominate and mingle with malty notes. The melted bitterness shows a nice balance.
BRAND

LANCELOT

COUNTRY

France

STYLE

Triple

COLOR

Blond

POURING

High

ALCOHOL

8%

POURING

Draught beer

NEW

New