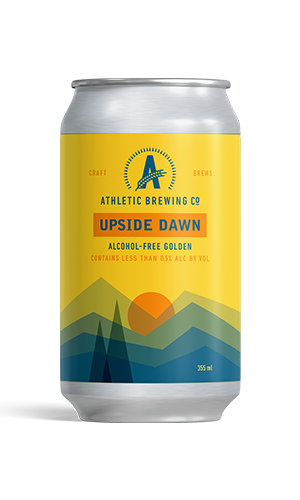 Refreshing, clean and balanced.
This light-bodied golden ale is brewed with premium organic Vienna malt paired with a combination of English and American hops that add earthy, spicy and citrusy character.
Upside Dawn stands shoulder to shoulder with the best full-strength Golden Ales in terms of taste and has the awards to prove it. Crafted to remove gluten.
BRAND

ATHLETIC BREWING

COUNTRY

USA

STYLE

Golden Ale

COLOR

Golden

POURING

High

ALCOHOL

0,4%

POURING

Can